DePue History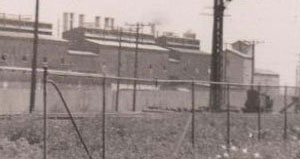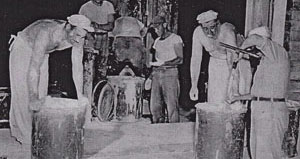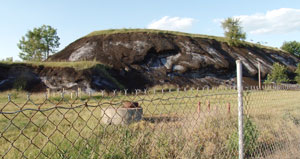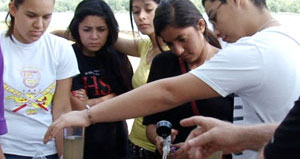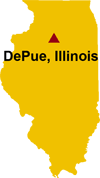 Written by the DePue High School Student Environmental Science Group.
The central Illinois town of DePue is known for its beautiful lake where the American Power Boat Association (APBA) holds races each summer, drawing crowds from miles away. But thanks to toxic soil and water pollution left behind by ExxonMobil and CBS (formerly Viacom), the scenic town is now a superfund site.
Initially, DePue was an ice harvesting and fishing community, and the town thrived on its rich, ethnic diversity and strong work ethics. DePue emerged as a regional leader in ice harvesting thanks to the pristine waters of its lake. This brought in people to work for the ice industry and pure water fishing and prompted the growth of commerce in DePue.
Over time, the people of DePue used the beautiful lake as a recreation center. The New Jersey Zinc Company began building a 175 acre plant in 1904. The primarily smelting facility began operations shortly thereafter and expanded to more than 860 acres over the years as additional plants were added. The original plant produced slab zinc, used in the automobile and appliance industries, as well as sulfuric acid. Zinc dust was also produced and used as an additive to produce corrosive-resistant paints.
In 1967 in response to the increase in demand for phosphate fertilizer, New Jersey Zinc constructed a diammonium phosphate fertilizer plant (DAP). Mobil Chemical leased the DAP and sulphuric acid plants from New Jersey Zinc in 1972 and later purchased it outright in 1975. Mobil ceased manufacturing operations in 1987 and the plants were demolished in 1991.
Today with both major industrial operations closed, heavy metal pollution continues to affect the ecosystem of DePue. In general, prolonged chronic exposure to heavy metals may lead to severe health hazards including neurological disorders and a wide incidence of cancer. No long term health studies have been conducted in DePue to measure the effect of the toxic soil and water pollution on the community. Read more about DePue's history on Facebook.
Take a virtual tour of DePue   or   Take action to help ensure a cleanup